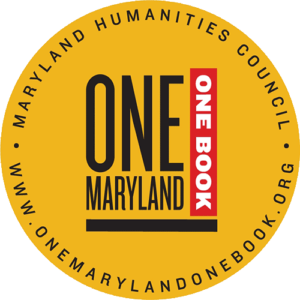 One Maryand One Book Events at your library
Books are available for curbside pickup at all three library locations; call 410-479-1343, Ext 106 to reserve a copy or click here place a hold in our catalog
Join Us Virtually at One of Six Stops in October
As part of our programming for the state's largest reading and discussion program, 2020 One Maryland One Book author Lisa See will visit us virtually to discuss her book The Island of Sea Women at six virtual events October 4-7.

All tour events are free. You must register to receive the virtual event link. Event registrants will be entered into a drawing to win a set of teas and snacks from Jeju Island. The Caroline County Public Library is a co-sponsor of the October 5th even with Kent County Public Library.

When we read a great book, we can't wait to share the experience and talk about it with others. That's one of the joys of reading.
In that spirit, Maryland Humanities in partnership with Maryland Library Services and Enoch Pratt Free Library created One Maryland One Book (OMOB) to bring together diverse people in communities across the state through the shared experience of reading the same book. We invite you to participate in book-centered discussions and related programs at public libraries, high schools, colleges, museums, bookstores, and community and senior centers around the state.
OMOB programs, including an author tour, take place each year in the fall. A calendar of free statewide public events is available online.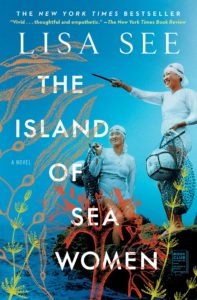 This year's memorable read is The Island of Sea Women by New York Times bestselling author Lisa See.
The book chronicles the lives and friendship between Young-sook and Mi-ja, two girls living on the Korean island of Jeju. They become the closest of friends. However, their differences are impossible to ignore: Young-sook was born into a long line of haenyeo and will inherit her mother's position of leading the divers; whereas Mi-ja is the daughter of a Japanese collaborator and will forever carry that mark. From the Japanese occupation of the 1930s and 1940s, World War II, to the Korean War, events will push their seemingly unbreakable bond to its breaking point.
This beautifully written and thoughtful novel shines a light on the remarkable haenyeo culture and two women who are a part of it. Readers won't soon forget the journey of Young-sook and Mi-ja's friendship.