Tabletop Gaming at the Library
TABLETOP GAMING
Join MakerSpace staff to learn and play Role-Playing Games and other tabletop activities.
Sessions are held both virtually and in-person, with campaigns for beginners, experts, and everyone in between.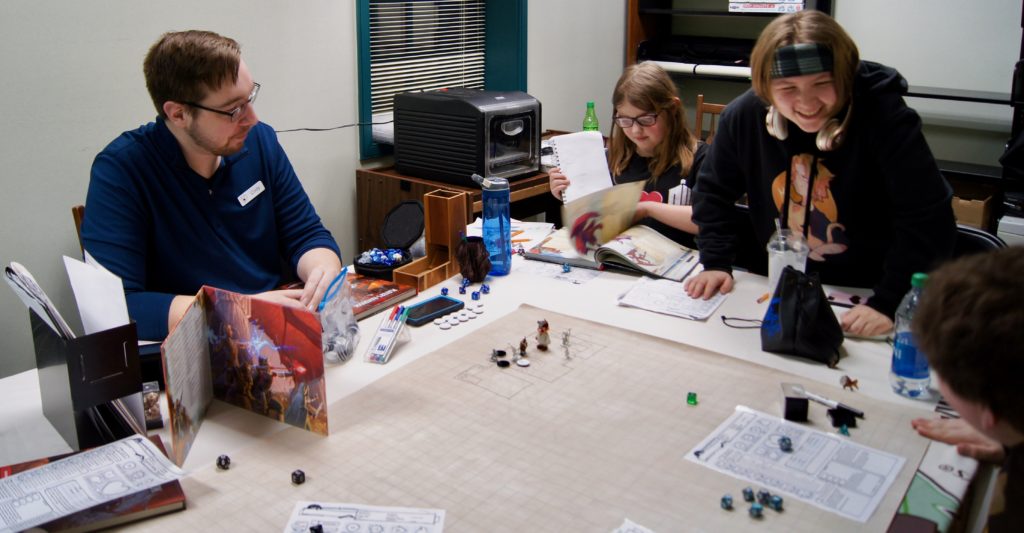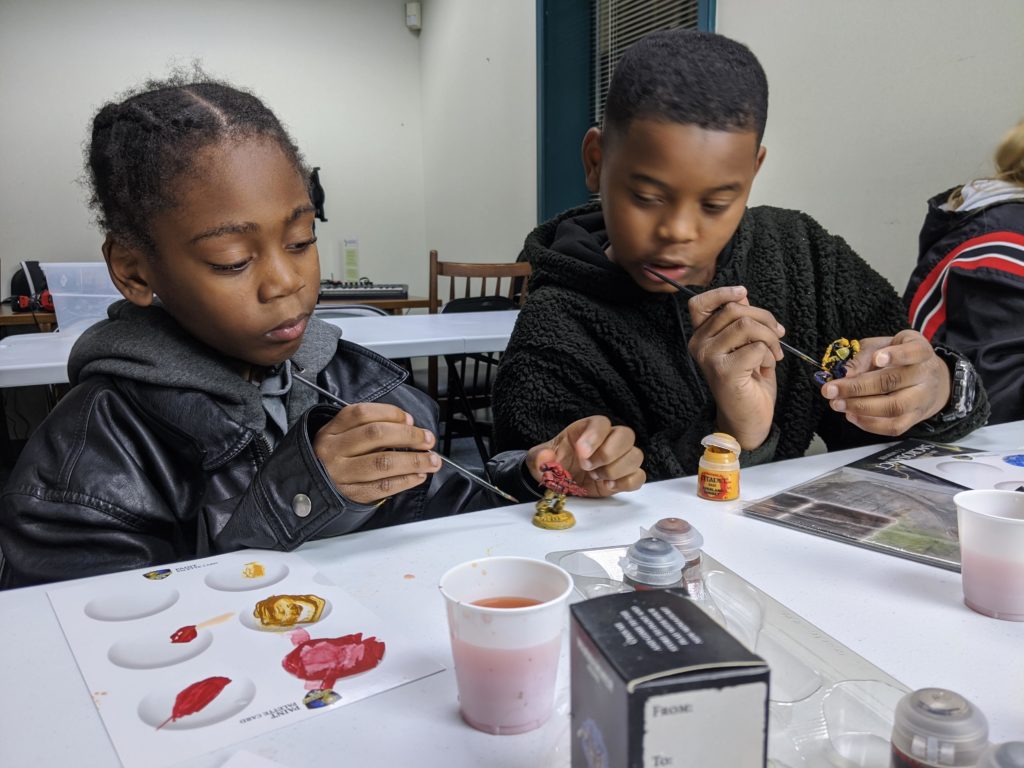 Tabletop Gaming
The Library has materials for use with Dungeons & Dragons, Warhammer 40k and most other RPG systems.  We also have the materials for painting miniatures.
Magic The Gathering

MTG starter decks are available for in house use,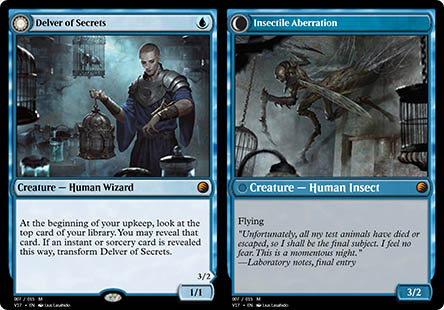 Come see our collection of board games available for in-library use.
The list of games we provide is growing and includes award winning games like exploding kittens (SFW edition), Tsuro, Smallworld and others.
CHESS & CHECKERS
The library has 3D-Printed Chess & Checkers sets available for checkout with your library card.
Sets come with game pieces, a chess/checker board mat, basic rules, and a carrying bag.
Large-size pieces and board are great for beginners.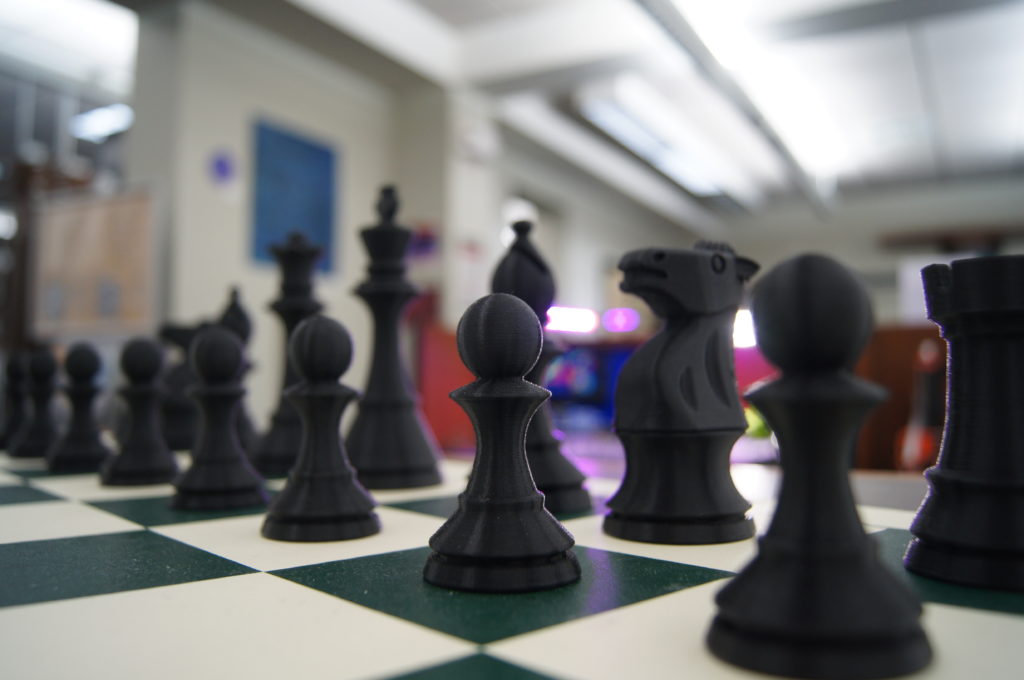 Types of 3D printing offered by the MakerSpace:
FDM Printing – Stands for "fixed deposition modeling"; utilizes plastic-based filament and a heating element to melt and deposit layers of material one on top of the other, creating an object.
SLA Printing – Stands for "stereolithography"; utilizes an LCD panel to cure an object, layer by layer, out of liquid resin.