Maryland Stem Festival - October 2 thru November 1st
NASA Robotic Servicing
 Please join us for a webinar with NASA engineers and scientists presenting on NASA's Robotic Servicing: NExIS NASA's Exploration and In-Space Servicing.
This presentation is suitable for all ages, and is made possible by a collaboration with Carroll County Public Library and Maryland STEM Festival.
Join Enoch Pratt Free Library system for their  3rd Annual Youth Conference on Social Justice!
Current Library Hours
The Caroline County Public Library To Go service has increased hours at all locations.
Online Chat (Green bubble on this page)
— Monday through Friday 10am to 8pm
–Saturday 10am to 6pm
Phone Reference – 410-479-1343 Ext 106
— Monday through Friday 10am to 6pm
— Saturday 10am to 3pm.
 Central Library
 — Monday-Friday (2pm-6pm)
 — Saturday (10am-2pm)
 Federalsburg Library
 – Monday through Thursday (2pm-6pm)
 Greensboro Library
 – Monday through Thursday (2pm-6pm)
2020 Election Information
Please watch our interview with Board of Elections Director Allison Murphy
Preparing for the 2020 Presidential Election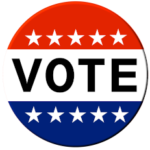 Caroline County Board of Elections –  Information on important dates and deadlines, polling place locator, early voting information military and overseas voting.
Maryland State Board of Elections – Voter registration, Vote by mail information,  Absentee ballot information.  List of offices to appear on Caroline Ballot

MyFamilyNeeds.info  offers an up-to-date repository of information about Caroline County agencies, organizations, and services.
Find the community at your fingertips with MyFamilyNeeds.info